Texas Longhorns Hook 'Em Sign, Walnut
---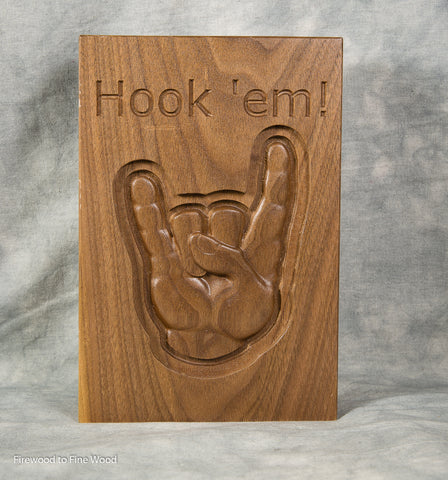 We have one of these. This sucker took over 6 hours to cut on the CNC. The detail is amazing on the 3d carving, but because it took so dadgum long we'll not be making any more of these.
Made from solid walnut, the piece measures 8 3/4" x 5 3/4" x 1 3/4".
Sprayed with 6 coats of indoor poly.
Related Products
---